PRODUCTS

Steel Pipes
Group Five Pipe manufactures spirally welded steel pipes ranging from 500mm to 3500mm in diameter, using various steel grades up to 25mm in thickness.
Pipes can be supplied with spigot and socket or bevelled ends.
Standard lengths are 6, 9, 12 and 19.2 metres, but any length can be manufactured. Piles up to 44 metres long have been manufactured for previous contracts.
38 metre long pile ready for dispatch
Pile being placed with floating crane
Group Five Pipe's involvement in pipemaking extends beyond the manufacture of pipes to include a service for the design of the actual pipe needed for a specific project. By proposing the best price combination of steel thickness and steel grade, as well as selecting the optimum design and the stiffening-up of thin-walled pipes, Group Five Pipe has been able to pass on substantial savings to our clients.
State of the art CAD systems and computer finite analysis programs are used to find the most economic solution to a client's particular needs.

Design engineers operate the latest CAD systems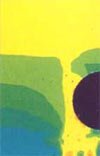 Computer analysis of soil-pipe interaction
CONTACT US
Group Five Pipe exports to any destination world-wide.

Send us E-mail now, at

[email protected]

and we will reply immediately.

For prices on supply of steel pipes please contact Gerald Blackburn.
For enquiries about equipment and pipe factories please contact Beat Keller.

Alternatively, send us a fax at +27 21 386 2514.

Group Five Pipe have facilities in Cape Town and Johannesburg, South Africa.

Cape Town


Montreal Drive, Airport Industria, Cape Town, 7490
PO Box 6074, Roggebaai, 8012, South Africa
Tel +27 21 386 1923 +27 21 386 1923 Fax +27 21 386 2514

Johannesburg

Verwoerd Street, Meyerton, Gauteng, 1961
PO Box 694, Meyerton, 1960, South Africa
Tel +27 16 3622236 +27 16 3622236 Fax +27 16 3622235